Make Mobile Manageable, with Microsoft Intune Mobile Device Management
Just because they're outside your office doesn't mean they're outside your control.
With Microsoft Intune Mobile Device Management, you've total control of your mobile users, their devices and their data.
Easy, Efficient, Anywhere
Via a single Cloud platform, Microsoft Intune provides deep and diligent control of every device you enrol on your network; whether it's running Windows, MacOS or Android. Standardise devices to your company policy, or let users provide their own devices with a BYOD policy that doesn't compromise privacy or flexibility.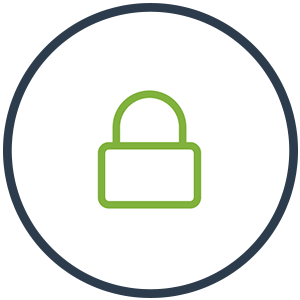 with end-to-end encryption as standard, strict data flow controls and access privileges that you alone control.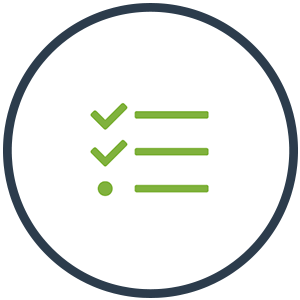 with an endlessly scalable solution for as many users as your business needs. Never pay for more, nor settle for less.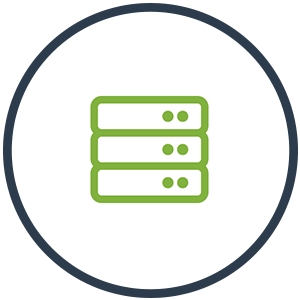 Protect your precious data
with automated backup across all devices. When devices are compromised, users and data don't have to be too.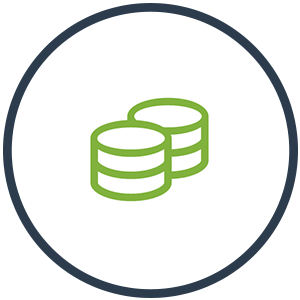 with a solution combining security, data recovery and device management as fully-featured as any on-prem solution.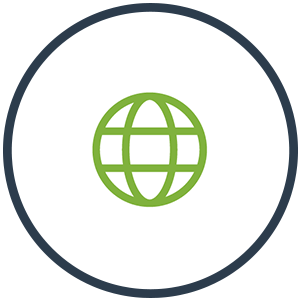 Manage everything from anywhere
with a Cloud-based MDM solution available from any device, at any time, and with a full view of your mobile fleet.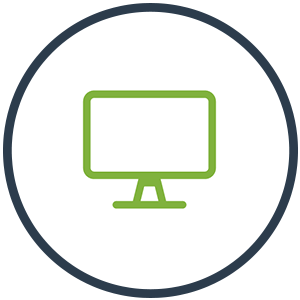 Control more than devices alone
with mobile data management that keeps corporate data, users and applications compliant.
Why Intune Mobile Device Management?
Our work travels further than ever before. Our most powerful devices are also our most portable, while our work now takes place in the global network that is the Cloud – our always available workspace.
Microsoft Intune helps make this transformative change to working more manageable, ensuring you're always in control of your devices however far they travel, however wide they reach.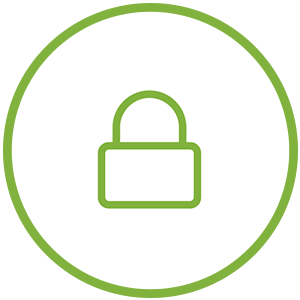 Automate device enrolment
with Zero-Touch, providing compliant, compatible mobile devices via a straightforward self-service solution.
between applications, install mandatory applications automatically and configure secure connections.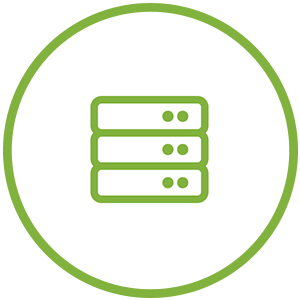 Allow or reject device access
based on hardware specifications, baseline security policies, operating systems and even product models.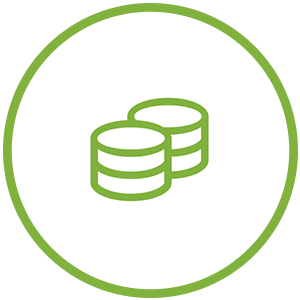 Systematically wipe sensitive data
retire devices securely or implement device handovers with no compromise to security or compliance.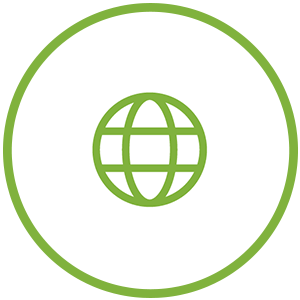 with the optional Microsoft Autopilot, turning factory-fresh devices into business-ready hardware with minimal setup or complexity.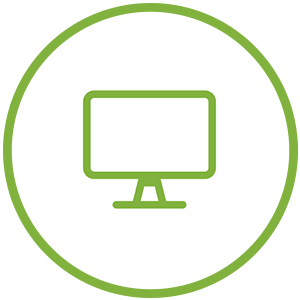 Choose managed or co-managed solutions
that let Intune manage your mobile fleet, or compromise your existing IT with compatible, collaborative solutions.
The Vitals of Mobile Device Management
With Microsoft Intune for 365 and Azure
Our free eBook, the Vitals of Mobile Device Management, explores mobile device and data management at length, as well as the benefits of Microsoft's Intune solution.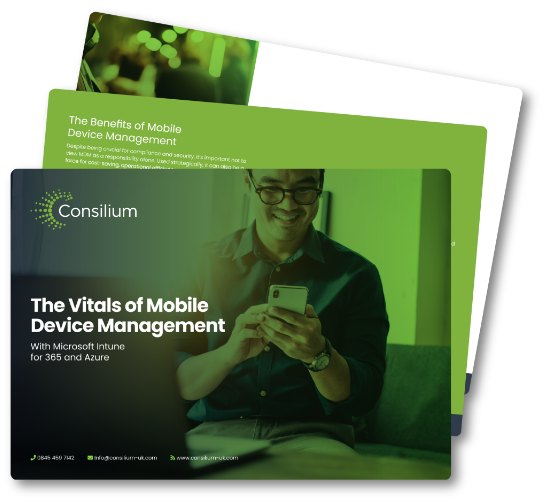 Approved by the Top Technical Providers
We've partnered with some of the world's leading technology companies, such as Microsoft, VMware, Citrix, Palo Alto Networks and Veritas. This gives us access to their expertise, helping us provide a superior, better-informed service to our clients.
"Consilium is a dynamic IT organisation: knowledgeable, responsive, helpful. With competitive rates and able to assist with all aspects of Microsoft technologies and virtualisation, I have no hesitation recommending them"
- David Howell, IT Manager, Celtic Football Club
Oversee everything, from anywhere
Take the muddle out of mobile with Microsoft Intune, and control your every remote solution confidently and compliantly.
Talk to us today about your Intune Mobile Device Management options, and let's take your flexibility further.